Ancient Southern England
Stonehenge, Avebury, and Arthurian Archaeology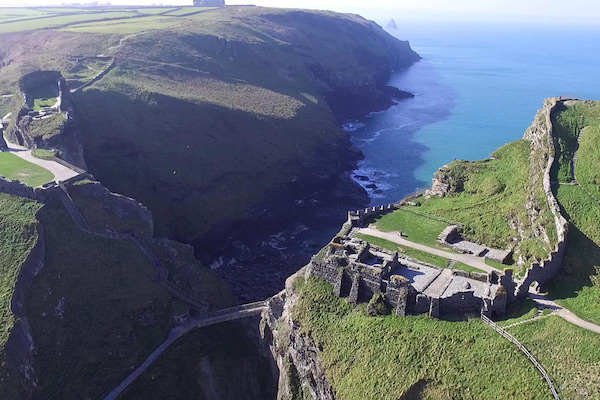 This year's travel course focuses on the ancient mystic power of Southern England. How much was fact and how much was fiction? Who built Stonehenge? Was King Arthur real? What did the Druids have to do with it all, and who were they? These questions will be approached from the perspectives of archaeology, science, and archival research.
Participants will fly into London and spend their first two days learning about England's ancient past through Dr. Barnhart's lectures and a visit to the British Museum. Then, it's off to Avebury (Stonehenge's lesser known neighbor) to visit the world's largest megalithic stone circle and the tallest pyramid in Europe. That night the group will arrive to Bath, their home base for the next two days.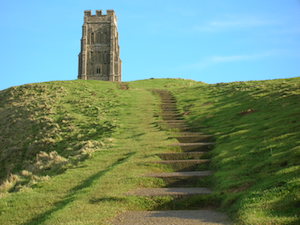 June 28 begins three days of investigating the myth of King Arthur. The search begins in Glastonbury, said to be the mystical location of Avalon. Its Abbey and Tor are also connected to the myths of the Holy Grail. Cadbury Hill, one of many candidates for the location of Camelot, will be seen on the way back to Bath. The next morning the group will strike out through Cornwall to Tintagel, the possible birth place of King Arthur and a castle said to have once been the stronghold of Uther Pendragon. Visits to Merlin's Cave and the Arthurian Centre will also be part of the experience at Tintagel.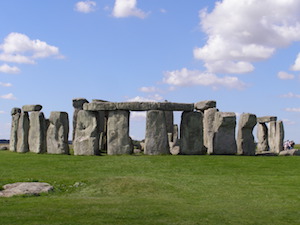 The final day of the course will feature exclusive access into the center of Stonehenge. Tourists are no longer allowed inside the circle, but Dr. Barnhart's group has special permission to stand in its center at dawn! The date will be July 1, just 10 days after Summer Solstice, and the Sun will rise just 1 degree off it true solstical position. After exploring the site and visitor center for the rest of the morning, the group will head back to London for a festive course closing ceremony that evening.
---
For people with an interest in...
History, archaeology, anthropology, astronomy, mythology, sociology, and other related science and social sciences fields.
Prerequisites
While not required, participants are encouraged to have at least some knowledge of the history of ancient England and the story of King Arthur. Dr. Ed Barnhart can recommend readings for those interested in learning more before the trip. Day trips will involve hiking in cold and windy weather. While it will not be physically challenging, participants in weak physical condition are encouraged to build strength and stamina before the trip.
---
Costs
$2900 per person (double room lodging)
Add $500 for single room lodging supplement
Flights
Participants are responsible for arranging their own flight reservations to and from London, England. Since participants come from all over the country, recommending a single flight is impossible. As of December 2017, round trip flights from Newark to London Heathrow are running just less than $700 on average on multiple airlines. Of course, the airline industry is dependent on the market and fees are subject to change. Flights that arrive early in the morning could give you an extra day to explore London and/or overcome jetlag.
Hotels During the Course
London - Point A Paddington or similar - a Paddington location makes airport transfers easier
Bath - Premier Inn Bath City or similar - within walking distance of the Roman Baths
Tintagel - Camelot Castle Hotel or similar - a tiny town, everything is walking distance
Amesbury - The Holiday Inn Stonehenge or similar - a launching point for a dawn visit to Stonehenge
Included
Lodging, transportation – including private ground transportation, breakfasts, all entry fees, professional guides in certain restricted locations and evening lectures. Digital copies of the presentations given during the course will be provided upon request.
Not Included
Airfare to/from London, airport transfers to and from hotel in London, lunches, dinners, and gratuities.
English Visas
There are no special requirements for a tourist visa in England for US citizens, simply a US passport to show at immigration. Any entry fees should have been part of your airline ticket price.
But do be aware that Brexit is changing things and plans to travel from England further into Europe made incur new rules or additional fees.
Its always a good idea to make sure your passport has at least six months left before expiration and one fully blank page free of stamps.
How to register for the tour
To secure a place in the course, a $600 deposit to Ancient Explorations is required. The course is limited to 25 participants. Balance payments will be due in two installements - 50% due at 90 days before the course on March 25th and the remaining 50% due at 30 days before the course on May 25th.
You must also fill out the registration form (PDF) and email it to Ancient Explorations at info@ancientexploration.com. Or if you prefer, send a printed out copy to the address below.
---
Pay by check
Please send your deposit by check made out to
Ancient Explorations
to:
Ancient Explorations
3267 Bee Caves Rd
Suite 107-161
Austin, TX 78746
Pay with PayPal